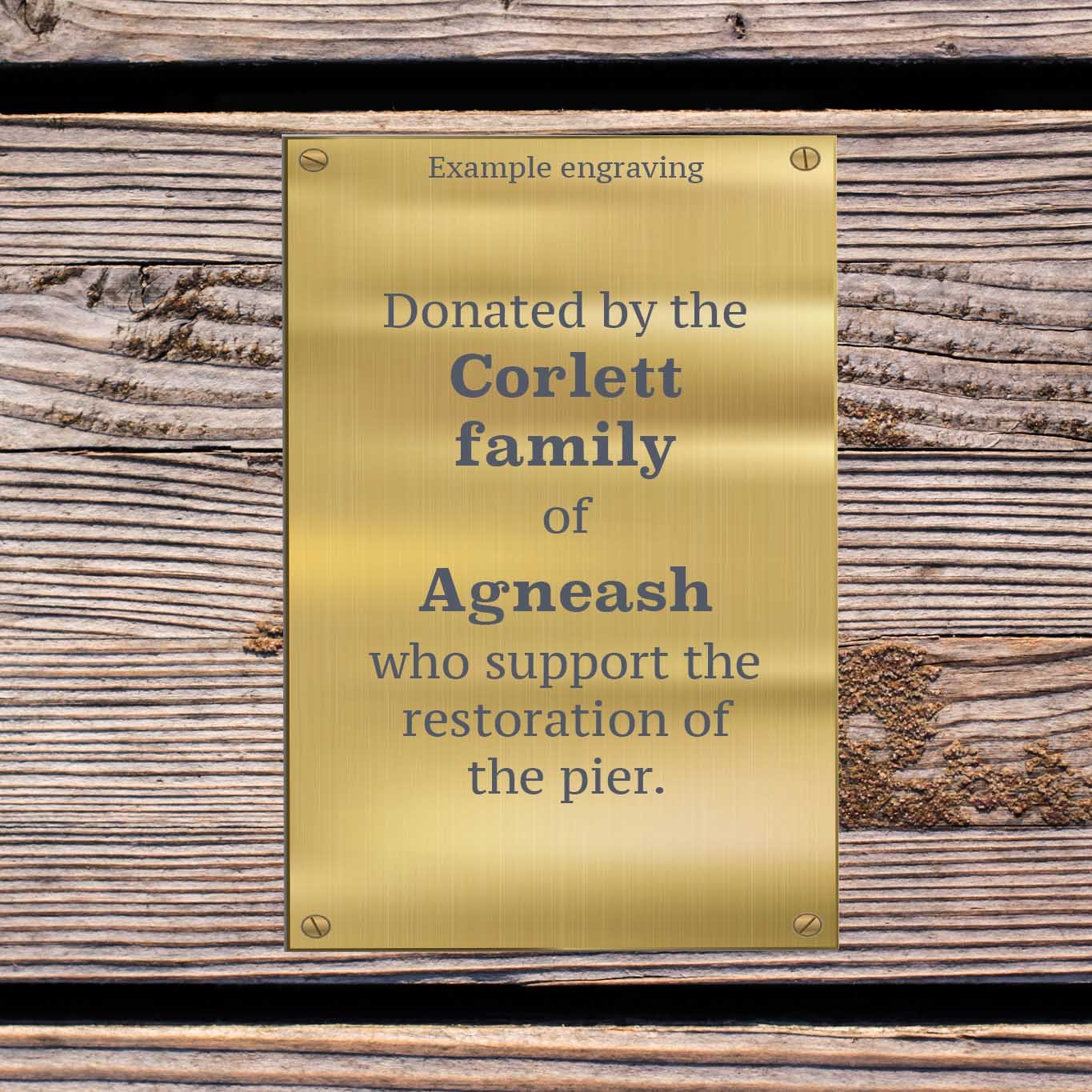 Phase 2 planks are a standard length of 2.3 metres and can be situated anywhere on bays 4 to 8 as space becomes available..
Each plank (except for the centre plank) is accompanied by a plaque.
If you purchase a North Plank and a South Plank together at the same time (total £150) , then the associated centre plank , is a bonus free item.
Note:
You
MUST
include your engraved message in the notes during checkout.
For every plank purchased, you get a personalised plaque with the message of your choice (except for the centre plank).
The image is only a guide and is not an exact representation of what the plaque will look like. The lettering is centered.
The Queen's Pier Restoration Trust retain the right to refuse wording they consider to be of an unsuitable nature. Please refer to the full Terms and Conditions for further guidance.
Please appreciate that it may be a considerable time before your donation results in a plank and plaque being installed as the decking is the last task after all the steel and beams have been replaced. However, you will receive an email when your plaque is available for inspection in the portacabin and you may take it away for safe keeping if you wish - returning it when requested.
VAT at 20% is included in the cost. Unfortunately, the wholesale price has rocketed due to global uncertainty caused by Brexit and Covid and we have had to increase the price to £75 each
VAT Number is GB 005 0435 32
DO NOT ALTER COUNTRY FROM UNITED KINGDOM IN SHIPPING OR PAYPAL FAILS!